3 Tokyo Landmark Attractions that Will be Gone in 2017
As 2016 draws to a close, 3 renowned Tokyo landmarks and attractions are approaching the end of their service. The Chuo, Odaiba and Ginza landscape will never be the same again. How should tourists, fans and travellers say their goodbyes? Tokyo.com has the perfect answer for you!
1. DiverCity Tokyo Life-sized Gundam and Gundam Front Tokyo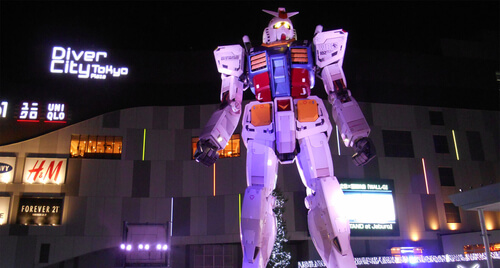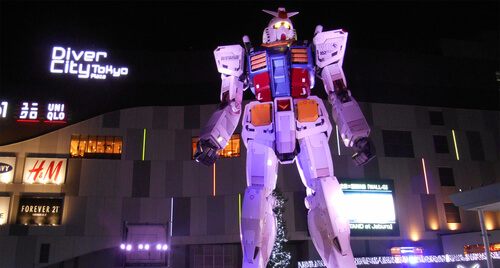 DiverCity Tokyo Plaza is a shopping mall situated in the Odaiba district. So far it sounds fairly ordinary, right? Well outside, the world's only life-sized Gundam statue stands guard. Unfortunately, local newspaper Japan Today reports that the mecha warrior will leave the DiverCity entertainment complex in Spring 2017. The last day of display will be March 5, 2017. Even the Gundam-themed museum "Gundam Front Tokyo" inside DiverCity will be closed on April 5, 2017.
How to Say Goodbye:
1. Visit the Gundam statue and watch it activate, shake its head, light up and steam.
2. See Gundam in action on the screen behind the statue.
3. Pick up official Gundam souvenirs at the Tokyo Front Museum.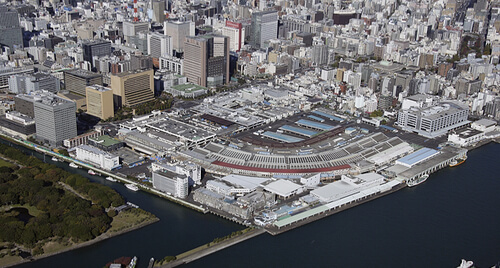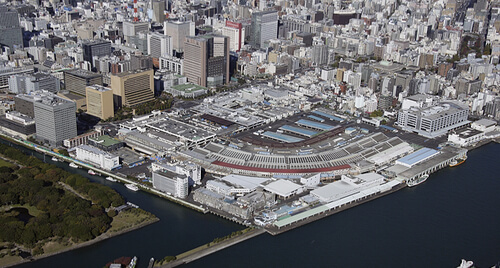 The Tsukiji Fish Market will be relocating in late 2017. While the Tsukiji Outer Market and the new Tsukiji Uogashi remain, the 8-decade old Fish Market will be relocated to Toyosu. If you want more information on the relocation or what there is to do at the new Tsukiji Uogashi, check out our 3 Tsukiji Relocation Must Knows (and 4 How-tos for Visiting the New Tsukiji Uogashi).
How to Say Goodbye:
1. Try one of the famous sushi restaurants. Besides the famous Sushidai, another popular choice is Ryu Sushi.
2. Take a cooking class and bring Japanese cuisine home with you.
3. Witness the tuna auction (be warned – you have to arrive before 3:00 am to ensure you can get in!)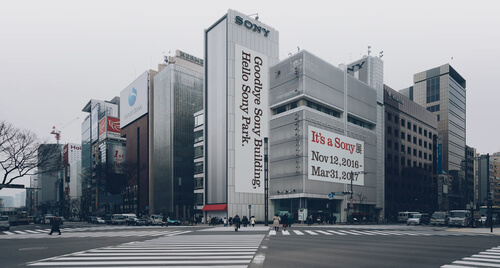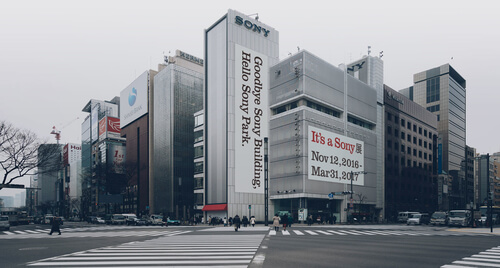 The iconic Sony Building in the Ginza shopping district is scheduled to be torn down in March 2017. The beloved electronic palace attracts 4 million visitors annually and will be temporarily relocated to the Ginza Place. Following the demolition, the site will be used to construct a multipurpose park for the Tokyo Olympics and Paralympic Games in 2020.
How to Say Goodbye:
1. Attend the 2-part "It's a Sony" exhibition to witness Sony's past glory and glimpse Sony's vision for the future.
2. Learn about WWF Japan's climate and energy project and be apart of Sony's charity program "Save Sumatra Forest & Stop Climate Change."
3. Purchase Sony's flagship cameras in the Sony Store.