Guide -
See / Do
- Metropolitan Government Building Observatories
Metropolitan Government Building Observatories
Panoramic views of Tokyo at the free observation decks
Panoramic view of Tokyo, anyone? Simply visit the Tokyo Metropolitan Government Building to capture the most spectacular edifice. Two observatories, North and South are free for you to choose. If the weather is good, you can even see famous landmarks such as Mount Fuji, Tokyo Tower, Meiji Shrine and the Tokyo Dome. The North Observatory remains open till late night, enticing many visitors to enjoy the stunning night views of Tokyo.
Transport Shinjuku Station, west exit
+81 3 5321 1111
45F Tokyo Metropolitan Government Building, 2-8-1 Nishi-Shinjuku, Shinjuku-ku, Tokyo 163-8001
You might also like:
Taste
This is the home of the famous banana sponge cake well loved by visitors as souvenirs...
Several stores at Tokyo Station
See / Do
This stunning spot boasts the only beach in the heart of the city...
Daiba 1-Chome, Minato-ku, Tokyo
Buy
Exclusive Sony products at Ginza
Sony Building 4F Ginza 5-3-1 Chuo-ku Tokyo 104-0061
Subscribe and enjoy our member benefits!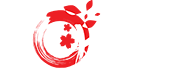 It's truly an honor to launch and manage Tokyo.com. This portal is very special to us as it is our first attempt to create a city guide that not only covers the very essence of Tokyo but also becomes a helpful guide to those visiting this great city. We sincerely hope this portal becomes everyone's essential tool when planning to visit or are in fact in the city wanting to know what where and how regarding everything that Tokyo can offer ... Read more
Copyright 2016 - 2022 tokyo.com | All Rights Reserved

粤ICP备16104545号 -2